Dr. Gary Ryan
Cellular Health Technician
Lessons Learned, And Now Shared
The story begins when a boy from Ohio steel country forges a love of surfing. Pre-Internet, we're talking the kind of surfing that involves ocean waves, a commodity absent Youngstown, Ohio, but prevalent along the New Jersey shore where Gary Ryan's family enjoyed extended summer vacations visiting relatives.
Fast forward to midway along his fifth decade, despite an initial inability propel himself forward while clutching a wake board, Gary perseveres into becoming a competitive 50- and 100-meter free-style ­­swimmer. Toeing the starting blocks against former Olympians throughout the world, he wins medals.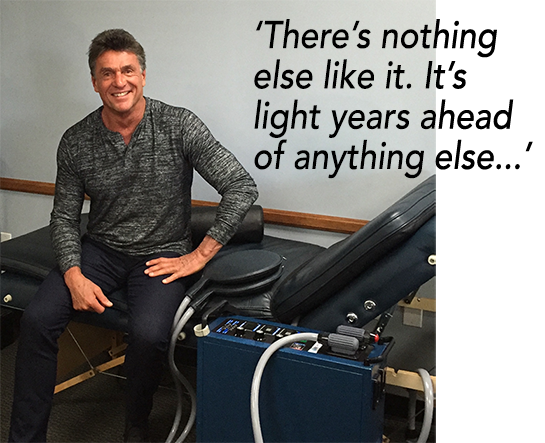 A lot occurred in-between, of course, such as
earning an economics degree from Florida's Miami University (selected for its proximity to an ocean)
earning residual income doing Wrigley's, Old Spice and other TV commercials while living in Chicago, (funding his relocation to Hawaii)
earning a doctorate in chiropractic, inspired by his recovery from a serious injury (and cementing a 40-year mentor/mentee relationship with Dr. Robert Oshiro)
earning the esteem of a snowboarding coach whose head he bandaged and herniated disc he treated after the two collided while surfing (ultimately placing Gary on the team's medical staff at the 1998 Olympics in Japan).
Thus is the intriguing biographical sketch of a man today so in demand for health consultation that not even a previously unpublished phone number inhibits an overflow patient/client load. Locals ascend the Makawao, Hawaii, mountainside to Dr. Gary Ryan's hideaway PEMF wellness studio while others seek guidance from afar.
Creating his own website is evidence of Gary Ryan's emergence from the witness-protection program. He'll further cultivate the modern digital era with a Facebook page, and Youtube channel.
Okay, that part about the witness-protection program is fiction for the purpose of dramatic effect. But while others are marketing, marketing, and marketing, Gary Ryan is both swimming competitively and drowning in clientele.
A four-letter word is to blame. Then again, it's really an acronym – PEMF.
"The success I've had with PEMF is light years beyond just chiropractic adjusting," he indicated. "I don't even use the term chiropractic any more. And I don't treat any conditions; I don't heal anything. What we're really doing is restoring health, as opposed to treating a particular disease."
Boosting bodily well-being with cellular charge electrifies the body's natural migration to homeostasis.
The Inspiration
Accidents, injuries, and illness – the reasons people contact Gary — are matters of personal experience and central to his life story.
"By the time I was 12, I wouldn't eat a French Fry," he recalled. Gary's health concerns skyrocketed after losing his parents to heart disease and cancer, respectively, at ages far too young to die.
His appreciation of nutritional supplements arose from a bout with hepatitis and typhood fever, a double whammy that placed Gary in a Guatamalan hospital for six weeks. A recent college grad at the time, the economics degree lay dormant while Gary surfed the waves crashing onto Central America's beaches.  A chiropractor's regimen of supplements restored his health.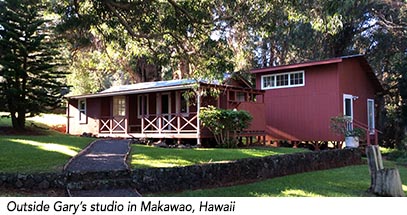 So, you surmise, Gary sensed his calling and rushed to attach "DC" at the end of his name?  But that was yet an accident away, and relocation to Hawaii by way of Chicago.
Accident of Destiny
It was only a small wave, as Gary recalls, then 24. But the contortion as he rolled left him unable to move either leg. He crawled to shore and shortly thereafter he could again command his left leg, but not the right one.
"Flaccid Paralysis," he was told. Almost a year later, despite trying everything he could think to try, he remained unable to move his right leg. Surfing is not something you do on one leg.
Self-pity dissolved the day Gary found himself lost in a children's cancer ward at a local hospital, attempting to visit a friend in intensive care following a car accident.
"I saw some horrific things," Gary indicated. "I was overwhelmed with a feeling of gratitude. Before I had felt victimized. But now I recognized I could be a lot worse.
"I was inspired to do something."
Dr. Robert Oshiro
­­­
A change in attitude included submission to a friend's insistence that Gary drag his right leg to local chiropractor and naturopath. Gary peered at the clip-on tie, pocket stuffed with pens, and unassuming nature of the man of Japanese descent, and wondered why he'd ever agreed to the meeting. He'd been to top medical facilities – and now this.
After exams and x-rays, Dr. Robert Oshiro informed Gary that a subluxation in his neck restricted mobility of his right leg. He applied activator methods and while Gary wasn't able to walk, "I could wiggle my toes for the first time in 11 and one-half months."
"Within a short time, he had me walking again. He worked on me for several months."
Once he completed pre-med classes in Hawaii and then chiropractic college at Palmer West, Gary opened his practice in Maui, population all of 2,000, with a hitching post in front of the office.
"Once I started working with Dr. O, people were banging down the doors to get in," Gary indicated.
Four Decades Mentoring
Working with Dr. O was mostly a Karate-Kid-type relationship initially.
"I'd be in my office every Monday, Wednesday, and Friday," Gary explained. "On Tuesday, Thursday and Saturday, I'd hop a plane and fly to O'ahu to spend the day with Dr. O. He had a Japanese work ethic and I did everything from chopping wood, carrying water, and sweeping the floors.
"It went on like that for 40 years. The first 15 years it was three days a week, and probably once a week after that."
Gary sees the experience of "reading patterns in the body" as the gift Dr. O provided, and something he wishes to impart.
"I'm still using things I learned from him," he said. "I can't teach everybody all the things I learned in 40 years, but we can get across some simple, reproducible things."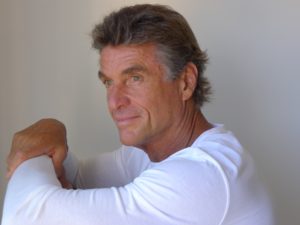 Gary was introduced to PEMF at a seminar with Dr. David Lee was speaking. He soon visited Dr. Lee's Atlanta office and took to the technology about as rapidly as he became a competitive swimmer.
"There's nothing else like it," he said. "it's light years ahead of anything else in the industry."
Standard of High Performance
He rises at 4:30 a.m. most days, training for the next Masters swim competition before opening his PEMF studio. His training includes his own cellular charging, along with sound nutrition.
Not even keeping track of his medal count, Gary swims for the camaraderie, for a personal challenge, and to stay in shape. He remembers taking five gold medals at a Masters meet in New Zealand one year, but otherwise Gary isn't sure of his pool prowess. But an online source lists 43 races with 16 first-place finishes, including 11 in a row coming in events of all four swimming strokes at either 50 or 100 meters.
But there's one record he'd like to own.
"The oldest swimmer I have evern seen in competition is 103," he said.